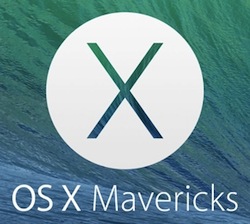 OS X Mavericks Developer Preview 3 has been released for Mac developers. Those running OS X Mavericks Developer Preview 2 can find the new update available in the Mac App Store, accessible via the Software Update menu.
If you are not yet running Mavericks but have a registered developer account, the full installer can be downloaded from the App Store and then found in the Applications directory. The installer app can then be turned into abootable USB install drive if desired.

OS X Mavericks (10.9) includes over 200 new features and improvements to OS X that many Mac users will be pleased to see, including improved dual monitor support, a tabbed Finder, significant improvements to app power management and battery life of portable Macs, an overhauled Safari, and much more. The full public release of OS X Mavericks is expected to be released this fall.
Apple is speeding relatively quickly through developer releases of their major operating system updates. Earlier today, Apple also released beta 3 of iOS 7 and an update to Xcode 5 Developer Preview.
OSX Maverics Developer Preview 3 now available to Download